CUBA---A new adventure! April 29-May 7, 2017
Price: Varies depending on cabin selection.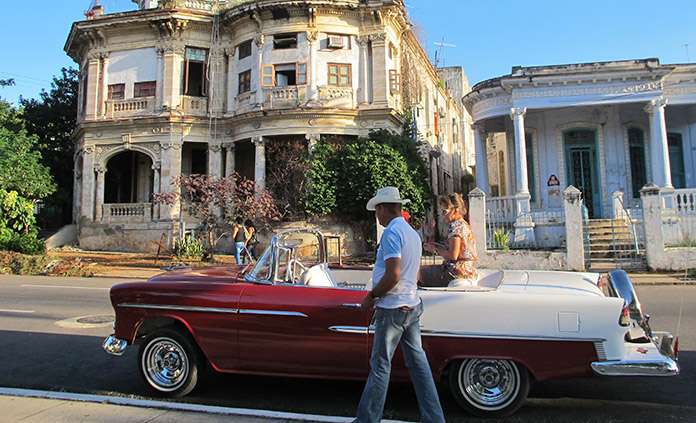 Click here for additional information for this trip.
Cruising to Cuba allows plenty of time for Cuban cultural immersion, while enjoying the benefits of sailing on your 4-star cruise ship from port to port including safe and comfortable accommodations, most meals, entertainment and other cruise ship amenities. Once onshore, you'll visit historic sites both ancient and modern. You'll see those famous American cars, taste world famous Cuban rum, and dance, if you so inclined to the legendary rhythms of the island. But the true value of this journey is the unique opportunity to get to know the Cuban people one-on-one as you connect, not just to their heritage and culture, but to their everyday lives and personal stories. You won't want to miss this unique opportunity! Call to request a brochure with all the details.