Mary Bobo's & Lovely Lynchburg August 19, 2017
Price: $80.00 per person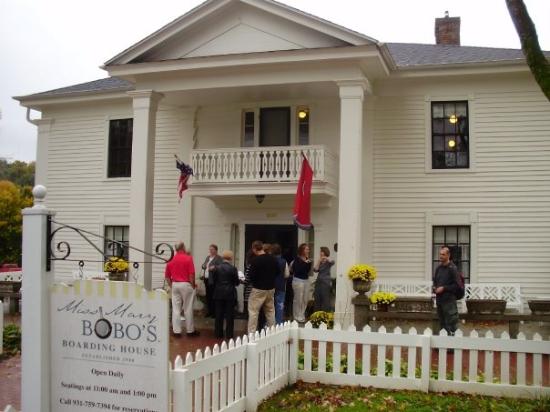 Off the village square in Lynchburg rests Miss Mary Bobo's Boarding House. Since 1908 this historic home has served traditional foods with hospitality. It no longer takes boarders, but it does serve one of the best noonday meals in Tennessee. We will come for lunch and then stroll along the lovely streets of Lynchburg. You won't want to miss this trip! Call to get your name on our list!!